Build your coordination, vocabulary, and drumming confidence through learning all two limb 16th note permutation combos. If you're new to the Drum Together school, I encourage you to enroll in this course first. It's a great way to quickly expand your rhythmic toolbox, and it will help you build the foundation for tackling more advanced materials and drumming ideas.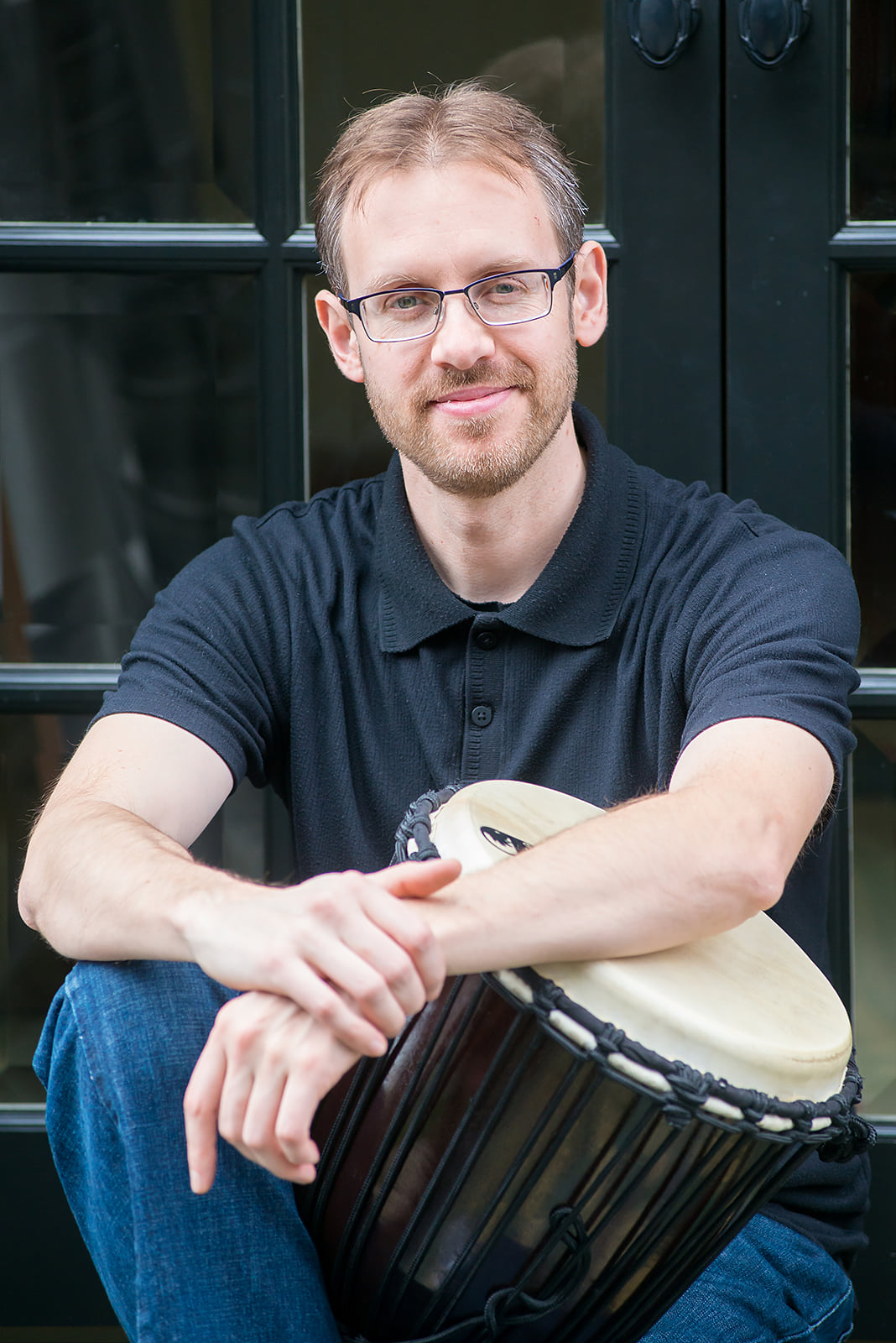 About the Instructor
My name is Kit Mills and I'm a composer and percussionist from Whidbey Island with a passion for reaching out to people through music. Since 2004, I've enjoyed working with hundreds of private students as well as numerous classes and ensembles at the high school and university levels. Through dozens of clinics, masterclasses, presentations, and coaching sessions at schools throughout the Pacific Northwest, I've had the opportunity to reach thousands of additional students, teachers, and parents. For me, the greatest joy of teaching is seeing my students set and achieve worthwhile goals, and some of my students have done (and are doing) this in a big way in music, auditioning successfully into the United States Army Band, the Seattle Cascades Drum Corps, the Seattle Seahawks' Blue Thunder Drumline, CalArts, Cornish College of the Arts, Western Washington University, Washington State University—to name a few—while winning numerous solo/ensemble contest performance awards on both regional and state levels.
From a young age, I've been enthralled by the art of percussion and have performed with numerous local bands, symphony orchestras, and chamber ensembles. I hold two degrees in Music Composition (BMus - Wheaton College; MMus - Western Oregon University) and have studied drum set privately as well as at the Drummer's Collective (NY). As an ASCAP composer and publisher, I enjoy working with musicians to bring my music to audiences in all kinds of venues all around the world. In addition to my self-publishing and distributing dozens of compositions for all kinds of instruments in numerous genres, C. Alan Publications (NC) offers many of my works for percussionists at every skill level.
If you're still curious to know more about me, are interested in commissioning or collaborating on a new work, or even just want to say hello, please visit me any time at www.kitmills.com.
It's a pleasure to Drum Together with you and I wish you joy in your drumming journey!